Drama Club Performances
Spring 2023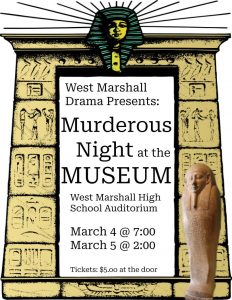 Fall 2022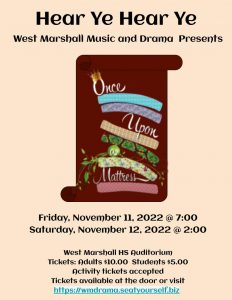 Friday November 11, 2022 @ 7:00 pm
Saturday November 12, 2022 @ 2:00 pm
$10.00 per ticket, you can purchase at link below, at the door or use your activity pass.
"Mr. Pearson and Mrs. Schuler are incredibly excited to announce that this year's Fall Musical will be Once Upon a Mattress! All high school students are welcome to audition for the production in August once school starts, with more details to come. Have a great rest of your summer!"
Spring 2022 Performance of Peter Pan
February 26th 7:00 pm & February 27th 2:00 pm
March 5th 7:00 pm & 6th @ 2:00 pm
Fall 2021 November 12th @ 7:00 pm and November 13th @2:00 pm
Students $5  Adults $10 or activity pass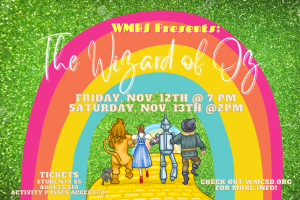 Spring 2021 March 6th @ 7:00 pm and March 7th @ 2:00 pm
Online ticket sales or purchase at the door for $5.00 or activity pass.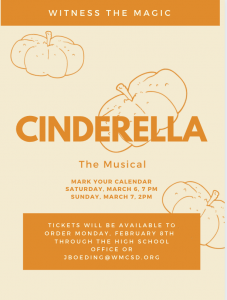 Mrs. Wilson pictures from the play
Fall 2019   November 9th @ 7:00pm and November 10th @ 2:00pm

Click Here for Cast Member list   
Wilson's play pictures click here