School Hours
8:00 am – 3:13 pm
West Marshall Middle School Grades 6th-8th Menu
No events to show
4:30 PM - 8:30 PM

Boys Wrestling: Vinton Boys JV Tournament (Level 2)

4:30 PM

Location: Vinton-Shellsburg High School

4:30 PM - 5:30 PM

Girls Basketball: Nevada vs West Marshall (Level 5)

4:30 PM

Location: West Marshall Middle School

4:30 PM - 7 PM

Girls Basketball: West Marshall vs Nevada (Level 6)

4:30 PM

Location: Nevada Middle School
More Events
2 PM - 4:45 PM

Boys Bowling: Marshalltown vs Ottumwa (Varsity)

2:00 PM

Location: Champion Bowl

2 PM - 4:45 PM

Girls Bowling: Marshalltown vs Ottumwa (Varsity)

2:00 PM

Location: Champion Bowl

2 PM - 4:45 PM

Boys Bowling: Marshalltown vs Ottumwa (Level 2)

2:00 PM

Location: Champion Bowl
More Events
7:30 AM - 8 AM

FFA Meeting

7:30 AM

Location: West Marshall Community School District (non sport events only)
4:30 PM - 5:30 PM

Girls Basketball: South Hamilton vs West Marshall (Level 5)

4:30 PM

Location: West Marshall Middle School

4:30 PM - 5:30 PM

Girls Basketball: West Marshall vs South Hamilton (Level 6)

4:30 PM

Location: South Hamilton Elementary School

5:30 PM - 6:30 PM

Boys Swimming: Marshalltown vs Fort Dodge (Varsity)

5:30 PM

Location: Fort Dodge Senior High School
More Events
Syrian Civil War Unit
Seventh graders have been learning about the civil war in Syria. The students started by reading the story of a young boy who was captured by the Syrian government and jailed for speaking out against the government. Then we learned about life for the Syrian people by going on a virtual field trip to refugee camps in Lebanon. Students also viewed video interviews with Syrian citizens to see how the war is affecting their daily life. Finally, students have been researching issues involving refugees in America. They are currently working on a paper where they will answer the question, "Should the US resettle refugees?" Students are reading articles on both sides of the issue and working on developing their own opinion and defending it with facts.
Meet our

principal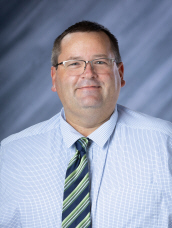 Robert Tollefson
btollefson@wmcsd.org
Welcome to West Marshall!
It is my honor to serve as the 4th - 8th grade Principal of WMCSD! We are home to over 350 incredible students and a dedicated, passionate staff. Our staff truly believes that ALL students can learn at high levels and we strive to accomplish this on a daily basis. Our school is focused on student and teacher learning as well as building a safe and collaborative climate and culture.
I am a proud member of the West Marshall graduating class of 1993. I earned my Bachelor's degree in Elementary Education from Iowa State University and my Masters in Educational Leadership from the University of Western Illinois. I have taught and coached multiple sports at Pekin CSD and in the Davenport CSD. I also have 15 years of prior school administration experience In the Pekin CSD and Davenport CSD.
Outside of school I enjoy spending time with my wife Andrea and our children Grace, Andrew and Noah. I also am an avid Iowa Hawkeye and St. Louis Cardinals fan.
Please do not hesitate to contact me at any time via email or telephone.
Go Trojans!
Mr. Bob Tollefson