Welcome to the 2023-24 School Year on Behalf of Superintendent Large:
It is with great pleasure to once again welcome our outstanding students and educators to an exciting 2023-24 school year. Whether an incoming senior who is gearing up for one final year or a first kindergarten student ready to learn, find friends and play on our new playground, it is our pleasure to have the opportunity to work with parents in educating your child! I entrust that many have taken the time to rejuvenate and prepare for many smiles, laughs and academic achievements. We will embrace this year's journey with your children so let's show everyone what success and accomplishments we will achieve together at West Marshall!
As educators our goals are to challenge yet provide an experience to watch kids learn from mistakes-breaking through a learning barrier, while families can witness the growth of how West Marshall students will perform with rewarding experiences in all facets of academics, extracurriculars, co-curricular activities, etc. Working united and collaborating for the benefit of students is our focus. 
Click here to read the remainder of Mr. Large's letter.
Thank you for what you as Trojans are about to endure during this 2023-24 school year. "Together we are West Marshall"!
Jacy Large, WMCSD Superintendent
---
The summer of 2023 has flown by and everyone here at West Marshall CSD hopes that each of you have enjoyed your time away, made some memories, and even learned a little since school let out in May.  While we know back to school time is hard in many ways, getting back into a routine and settling into another school year should be easy going and even fun!
As with many things, this summer we have transitioned many of the items traditionally found in the newsletter packet into an online setting for easier and ongoing access.  While the required notices were sent out recently, this page and the content linked focuses more on providing students and families with key info on the upcoming school year plus commentary from the district administration team and counselors welcoming you each back to school!  Please take time to review the links below and bookmark this page as an ongoing reference throughout the year.
NOT REGISTERED YET?  VISIT OUR SITE TO COMPLETE THE PROCESS!
ONSITE REGISTRATION:  Tuesday, August 8th from 
1:00 to 4:00 PM i
n the Middle School Library
BACK TO SCHOOL NIGHT:  Join us Tuesday, August 22nd 
to greet your teachers, visit the school, and get ready for the 1st day!
Elementary:  5:30 – 6:30 PM

Middle School:  6:00 – 7:00 PM

High School:  7:00 pm – Freshman & New Student Orientation
---
QUICK REFERENCE LINKS
From the Desk of…Your West Marshall Administration Team:
   Jake Randall, WMCSD High School Principal Welcome Back Newsletter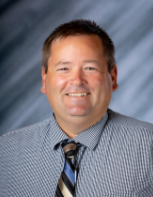 Bob Tollefson, WMCSD Intermediate/Middle School Principal Welcome Back Newsletter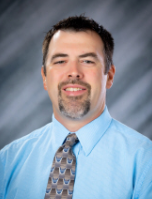 Josh Russell, WMCSD Elementary School Principal Welcome Back Newsletter
---
Counselor Corner

Welcoming back all our students to the 2023-24 School Year

Patti Edler, High School Guidance Counselor

Click here to read Q&A about important HS 2023-24 information and dates; Click here to learn a little more about me!

Michelle Kriegel, 4-8 Guidance Counselor

Click here to read exciting updates ahead for the 2023-24 MS students!

Briley Oehlertz, PK-3 School Guidance Counselor

Click here for info about me!  I am excited begin my new role as PK-3 Guidance Counselor in the 2023-24 school year and look forward to getting know all the kids!